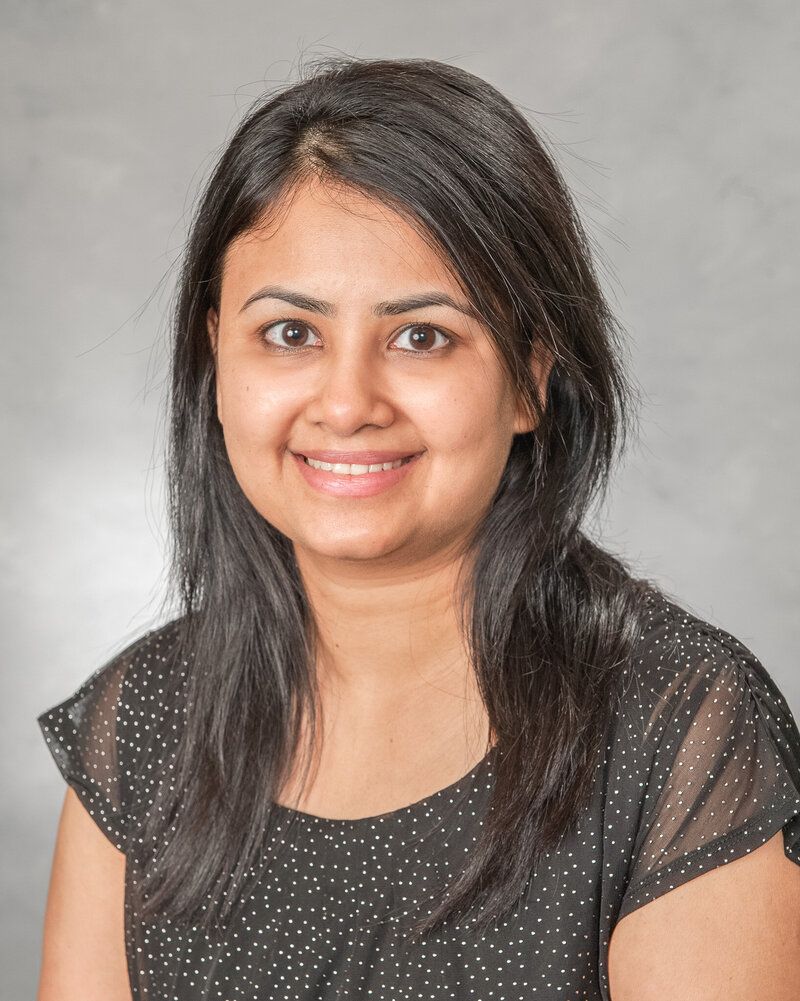 Dr. Melliza George earned her DDS Degree from the University of Illinois in Chicago. She has over 10 years of experience in dentistry.
Compassionate & Servant-hearted Leader with a pure heart of gold
Dr. George believes in providing exceptional dental care by being compassionate, patient and thorough in her treatments while ensuring patient comfort. She takes great interest to know her patients, educates and explores the best treatment plan options available utilizing proven techniques and the most advanced technology to obtain a healthy smile and maintain excellent oral health. She strongly believes that coming to the Dentist should be a pleasant experience and no one should ever have to be afraid of the Dentist.
Dr. George has a strong sense of commitment to enhance her skills by attending dental conferences and being active in dental organizations. She has a heart to volunteer her time and skills to serve the community and the underprivileged. She is happily married and is a hands-on mom of 2 beautiful children.
During her free time, she enjoys learning new skills, being a hostess to family and friends and loves travelling.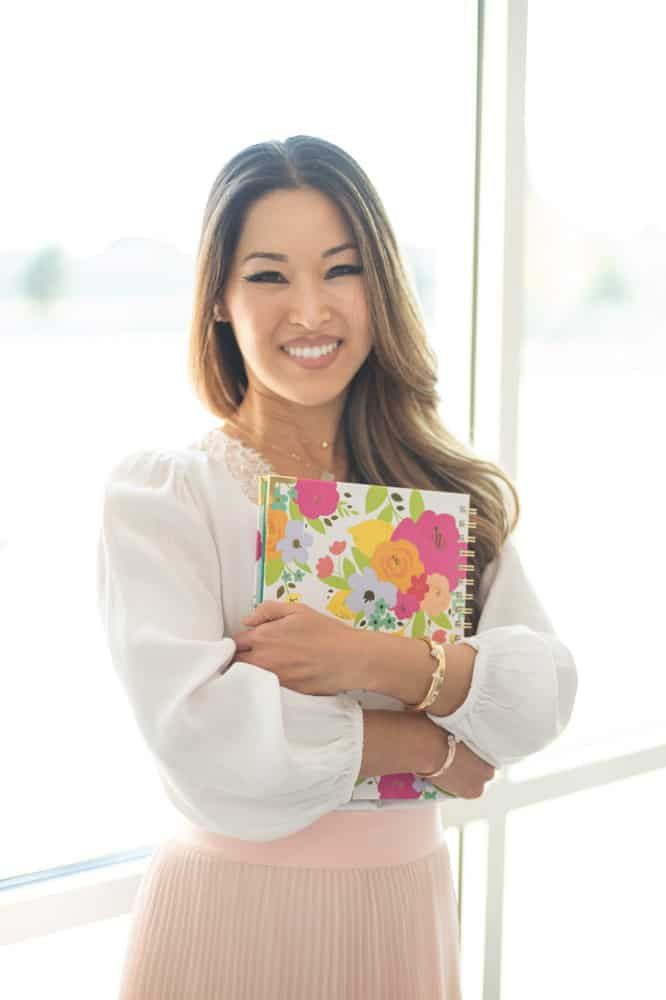 Dr. Christine Coughlin is from Los Angeles, where she attended the all-girls Catholic college-preparatory school, Marymount High School, a historical monument established in 1923, known for a rich history in empowering young women to become ethical leaders who dedicate their lives to service. During her time at Marymount, Dr. Christine participated in many amazing community outreach opportunities where she discovered a deep passion for making a difference in the world by loving and serving others.
..a deep passion for making a difference in the world by loving and serving others...
Dr. Christine always had many passions and interests. She excelled in Art and received the Art Studies Award from the Bank of America Foundation. She played the the piano from age four and competed up to age 17. Dr. Christine also played point guard as captain for Marymount's Basketball team. She always invested in her teammates and encouraged them to play their hearts out together.
Dr. Christine graduated Magna Cum Laude from Marymount and went on to Westmont Liberal Arts College in Santa Barbara on a scholastic scholarship and was on the Dean's List every semester. She graduated with honors Pre-Dental Cum Laude with a Bachelor's of Science in English and a background in Studio Art.
That summer, Dr. Christine went on a mission trip with International Service Learning, a global volunteer program, where she helped raise funds and provide essential Medical and Dental care to the under-served villages of Nicaragua and Costa Rica. She fell in love with the precious villagers, who were so full of joy and gratitude for the little our team was able to offer for such great need.
This powerful experience touched her heart so deeply and she found her purpose: to give love and hope to others. And she knew Dentistry was the right path for her.
Dr. Christine went on to the University of Southern California School of Dentistry where she met her husband, Nathan, and they have been inseparable since. They both received their Doctor of Dental Surgery degrees, got married and got their first home and puppy (Sophie). Dr. Nathan continued in his studies in Orthodontic Specialty at USC. After he graduated, the two moved to Dallas to follow their dream of opening a Dental & Orthodontics practice together. Dr. Christine loves pouring into her team and her patients, and wants more than anything to help them thrive.

During her free time, Dr. Christine loves spending time with the ladies of the Dallas Beloved Women's Ministry, which serves previously incarcerated women, playing Pickleball with her husband and The Dinkers (their Pickleball group), and cooking healthy meals for her family while hanging out with their sweet golden retrievers, Lola & Sophie.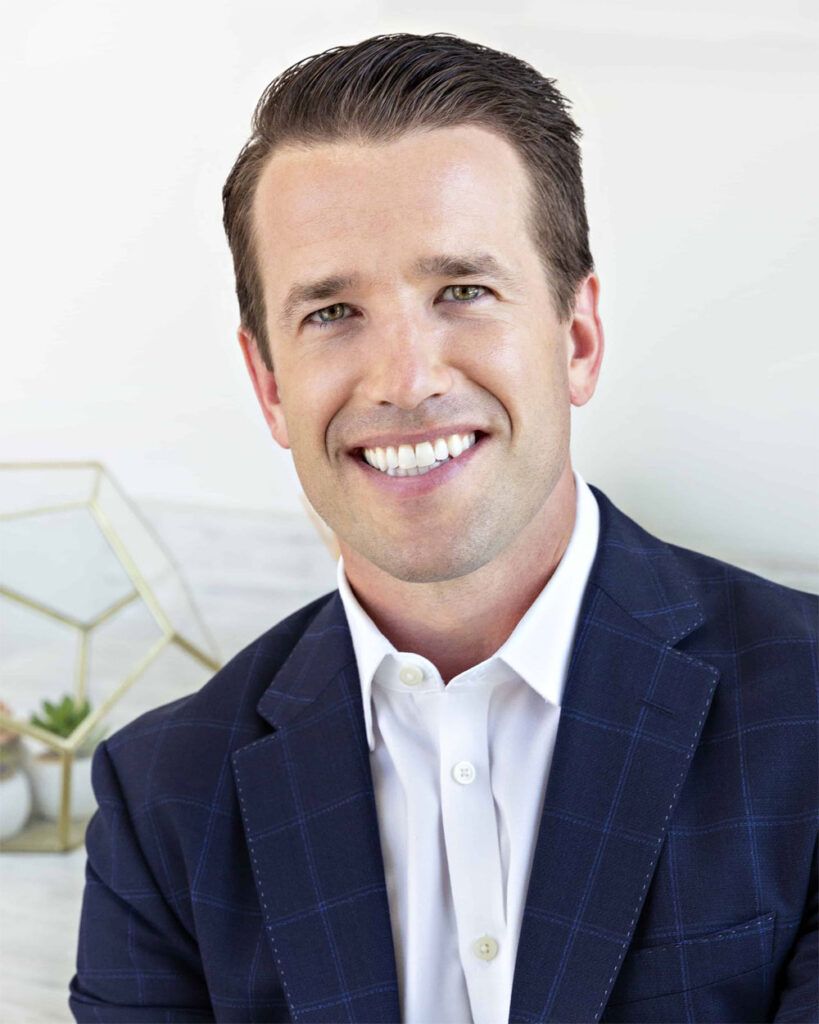 Dr. Nathan is from a small town in Alberta, Canada, where it snows almost half of the year, and the remaining months are taken over by mosquitoes.
But he would never trade in the gift of growing up with lifelong friends in a close community of genuine, good people...
From childhood, Dr. Nathan was a gifted scholar, a talented athlete, and a strong leader. He was MVP and captain of the Men's Basketball Team at the University of Alberta and Grant MacEwan College, and was named Two-time Academic All-Canadian, one of the highest awards a university athlete can receive.

After graduating with honors, he went on to the University of Southern California School of Dentistry where he met his wife, Christine. There, he continued to achieve academic success and scored in the top four percent in the nation on the Dental Board Exam, making him a top candidate for Orthodontic Speciality.

During his time at USC, Dr. Nathan served in third world countries like Honduras, where he and his dental team provided dental care to underprivileged communities. He also co-founded the Student Professionalism and Ethics Club at USC, where students are provided a platform to discuss ways to improve the ethics and professionalism in Dentistry. 
... his joy and enthusiasm is contagious to his team and his patients alike...
Dr. Nathan graduated from USC Dental School with honors and was presented the Outstanding Orthodontic Achievement Award and the Omicron Kappa Upsilon Award for outstanding academic achievement. He then married Christine, the love of his life. 

Dr. Nathan then continued at USC to pursue his dream of becoming an Orthodontic Specliast. There, he also obtained his Masters in Science through conducting research on the latest Orthodontic innovations. Dr. Nathan was chosen by his Orthodontic program to represent USC Orthodontics and travel to Japan and Brazil to connect with and share ideas with his international peers. 
After finishing his Orthodontic studies, Dr. Nathan continued rigorous training to become a Diplomate of Orthodontics, an honor obtained by only a few select Orthodontists in the country. His tenacious work ethic allows him to deliver amazing results for his patients and his joy and enthusiasm is contagious to his team and his patients alike.

During his free time, Dr. Nathan enjoys learning and discovering new interests, having great conversation over a delicious meal, and he never misses an opportunity to visit his dear family and hometown friends in Canada.